Education news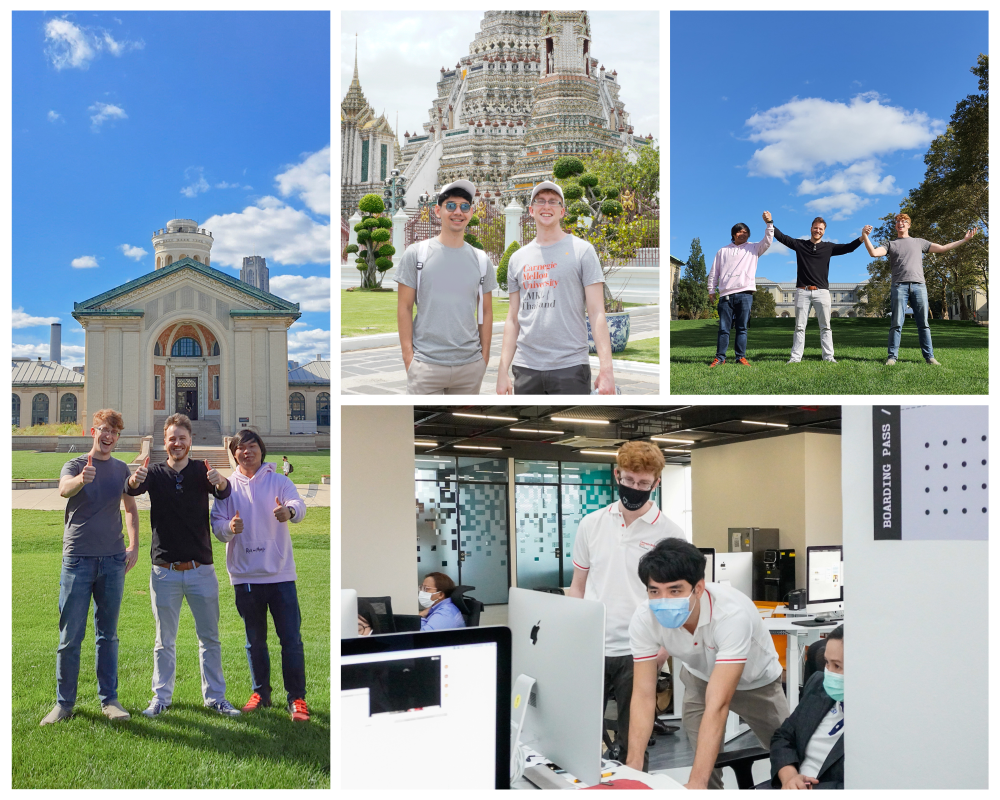 Dual-degree Ph.D. Program in Electrical & Computer Engineering at Carnegie Mellon – CMKL is now open for admission
Andrew Carnegie famously said, "My heart is in the work." Our Ph.D. program embodies this concept and is brought to life with a joint collaboration between Carnegie Mellon University and King Mongkut's Institute of Technology Ladkrabang, a leading engineering university in Thailand. We offer a five-year program with three years on the Carnegie Mellon campus in Pittsburgh, USA, and two years on the CMKL campus in Bangkok, Thailand. With today's rapidly changing technology landscape, we aim to prepare our graduates to be on the frontlines leading this wave of change by equipping them with the best engineering skills available.
The program includes intensive electrical and computer engineering study in the areas of information, computing and autonomous technologies. Graduates of the program will earn two degrees: one from Carnegie Mellon and one from CMKL, giving them the best of both worlds by combining the East and West. The program also offers a scholarship to graduate students with a keen interest in joining our Ph.D. program in electrical and computer engineering. This program explores a thorough background in the fundamentals of electrical engineering and an opportunity for in-depth specialization in these research areas:
Algorithms/Complexity/Programming Languages
Applied Physics (Solid State/Magnetics/Fields)
Artificial Intelligence, Robotics and Control
Circuits
Computer Hardware Engineering
Signal Processing and Communications
Software Systems and Computer Networking
At Carnegie Mellon University and CMKL University, world-class education is offered, including lifelong friendships with like-minded individuals. The bonds you will form during our five-year program will no doubt be a part of your life when you look back with a wide smile. Our program includes collaborations with many organizations and industries working together to turn dreams into reality. We eagerly await future engineers to join our ranks and make a difference!
Apply now: https://gradadmissions.engineering.cmu.edu/apply/
Submission Deadline: December 15, 2022
Please feel free to contact us at [email protected] or 065-878-5000 for any questions regarding the application process.
For more information:
https://engineering.cmu.edu/thailand/
https://www.cmkl.ac.th/ece/overview
Source: CMKL University