Education news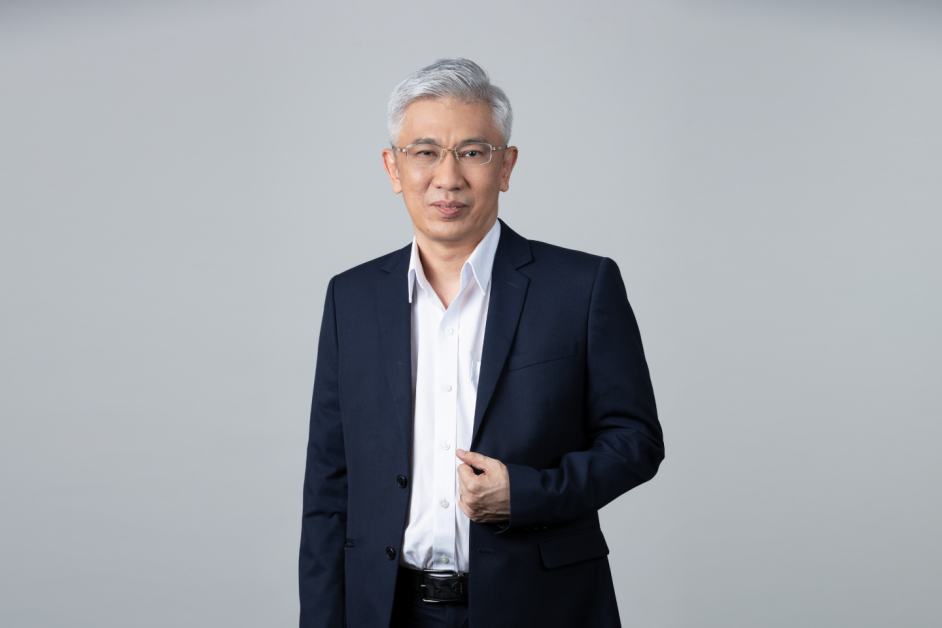 G-Able unveils U-NEXT, an education management platform, to bolster Thai universities' digital transformation
G-Able Public Company Limited, a leading "Tech Enabler" that helps businesses embrace every aspect of digitalization, is gearing up to advance Thai higher education with U-NEXT, an all-in-one education management platform designed to fully digitalize users' experience, enable flexible academic program management, and accommodate new learning trends like lifelong learning. This cloud-based, highly efficient, and secure platform can be a game changer for Thai higher education at the digital era.
Mr. U-Krit Wongsarawit, Chief Solution Management & Technology, G-Able Public Company Limited said that "As we all know, over the past few years, the education sector has faced a number of challenges, including a decreasing number of new college students with Thailand approaching an aging society, and changes in teaching and learning styles triggered by COVID. In response to these disruptions, educational institutions need to speed up digital transformation by adopting new ways of teaching and learning and providing students with more flexible and convenient services. Hence, realizing
the importance of digital technology and its past experience in education business, and having been
a tech leader for more than 30 years, G-Able has created U-NEXT, a state-of-the-art education management platform, to offer universities with end-to-end solutions to handle student affairs from admission and enrollment, to performance evaluation and graduation. Based on cloud technology and microservices architectures, the platform is highly efficient, flexible, and supportive of future improvements."
Ms. Natcha Jaruboon, Senior Software Solution Manager, G-Able Public Company Limited, stated that "Our development team aims to use U-NEXT as a fundamental solution to supporting customers in their transformation into fully digitalized education organizations. Our designs were based on the feedback of the users across all groups. With this platform, students can access educational assets and create their own online learning journeys anywhere at any time through a "self-directed learning" approach; educational professionals and staff can configure and customize their own curriculums and processes with ease and convenience; and system administrators can enjoy cloud-based features that are efficient and highly secure and allow for API integration. Our development team is also looking for ways to enable data predictions by building on existing information systems to support universities to produce graduates with skills in key employment areas in the future."
On the U-NEXT platform, there are four systems supporting education journeys or management plans:
NEWGEN: An admission system that supports, for example, application opening and online payment, application screening and student ID number issuance, first-time reporting and registration (E-KYC), student ID card issuance (e-Student Card), and enrollment (first-year college students, first semester).
NEXTGEN: An enrollment system that handles, for example, curriculum and class planning, tuition fees and payments, class-exam schedule arrangements, enrollments and requests to add/drop classes, and users' data and access rights management.
MYSCORE: An evaluation system that deals with, for example, credit transfer schemes-joint degree programs, credit accumulation, online scoring/grading, online transcript issuance, and educators and advisors performance evaluation.
PUNDIT: A graduate system that involves, for example, graduation requests, program completion requests, graduates reporting, academic degree verification, and processes related to Thai qualifications framework for higher education (levels 1-7).
At the first phase, G-Able kicked off NEWGEN in order to fulfill the urgent needs of academic customers to digitalize learning journeys for students and to support synchronizations between NEWGEN and existing core education systems. G-Able plans to gradually roll out NEXTGEN, MYSCORE and PUNDIT in the coming months.
"As a tech enabler company, G-Able seeks to support higher education institutes, both public and private, so that they can overcome all disruptions and move forward toward the digital era. We strongly believe that with our U-NEXT platform, Thailand will see newly transformed digital universities that are standardized, convenient, flexible and safe, and meeting new generations' needs," concluded Mr. U-Krit.
Source: Siam PR Consaltant