Education news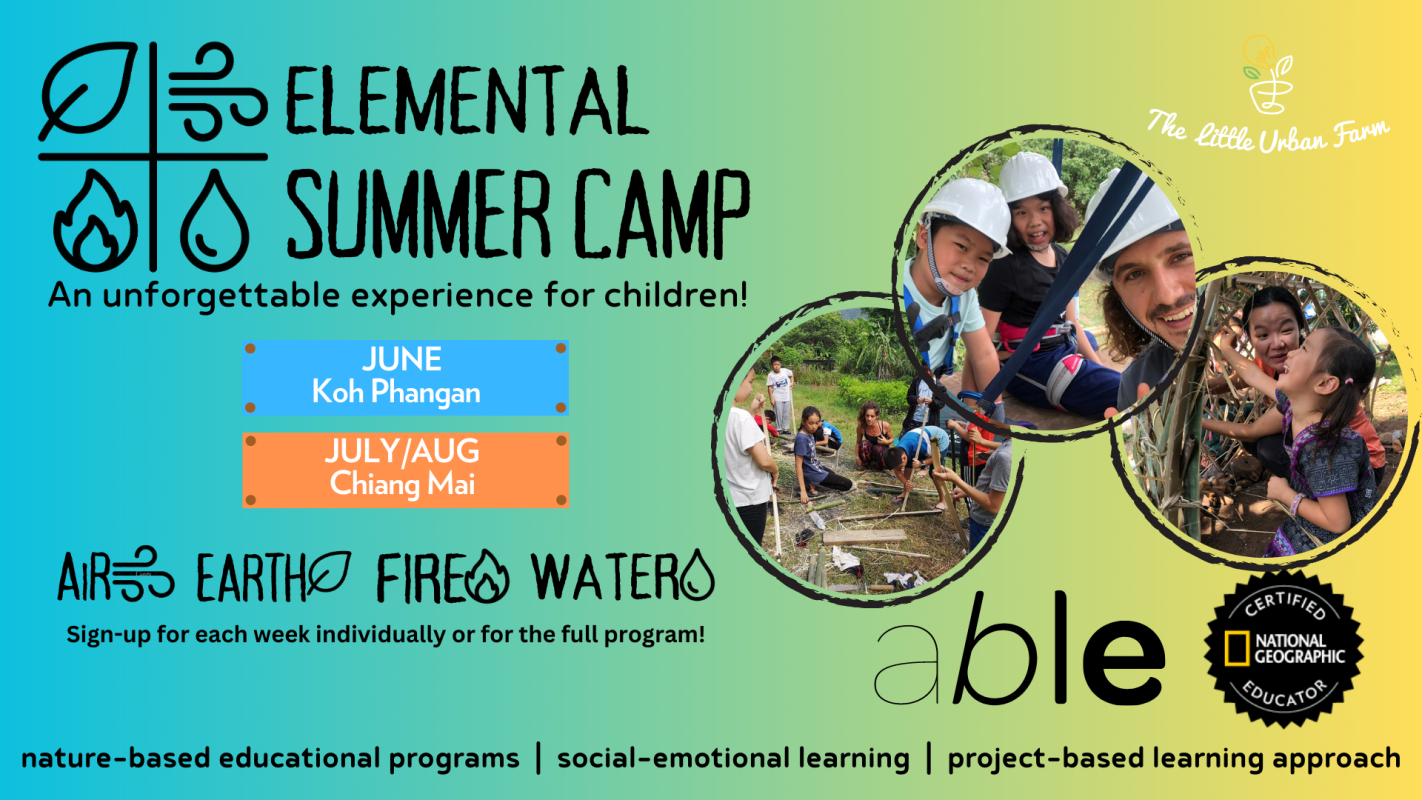 Able to Regenerate Launches Sustainable Summer Camps in Thailand
Thailand-based social enterprise Able to Regenerate has launched its Elemental Summer Camps, inviting registration for sessions scheduled from June 19th to 30th in Koh Phangan, Surat Thani province and July 17th to August 11th in Chiang Mai province. These camps, rooted in sustainability and holistic development, seek to bring practical experiences of environmental regeneration to youths.
Thailand's sustainability trends shape youth activities
Gui Brotto, Founder of Able to Regenerate Co., Ltd., expressed concern over a growing disconnect between youth and environmental issues.
"We've witnessed the loss of meaning in educational concepts related to eco and sustainability," he said. "Kids need to experience regeneration at a practical level, not just as an abstract idea. We want them to reconnect with nature and feel empowered to be the change our planet needs."
Brotto's vision resonates with Thailand's sustainability trends. As the host economy of the 2022 APEC Summit, Thailand has endorsed its Bio-Circular-Green (BCG) Economy Model as a framework for sustainable development, while launching sustainable tourism initiatives at major destinations as it reopens to international travel this year. By riding Thailand's sustainability wave and putting the BCG Economic Model into practice, Able to Regenerate has crafted an immersive learning experience that ties into broader national goals.
Elemental Summer Camps are week-long, project-based sessions, exploring thematic elements of Earth, Air, Fire, and Water. Designed around National Geographic's Framework, the summer camps integrate art, science, and mindfulness, cultivating skills like emotional intelligence and decision-making. Able to Regenerate touts the summer camps as an embodiment of regenerative practices, from air pollution to carbon reduction, empowering campers to think about environmental challenges and become the changemakers of the future.
Summer camp program itinerary
Kids can join for the full program or each week individually:
Koh Phangan Elemental Summer Camp
Earth+Water (June 19th to 23rd)
Fire+Air (June 26th to 30th)
Chiang Mai Elemental Summer Camp
Air (July 17th to 21st)
Earth (July 24th to 28th)
Fire (July 31st to Aug 4th)
Water (August 7th to 11th)
More information and registration for the Elemental Summer Camps can be found on the Able to Regenerate website (www.abletoshare.org/summercamps).
About Able to Regenerate
Able to Regenerate believes it is possible to create profit and regenerate the planet at the same time. Its vision is to create a world where businesses, individuals, and communities work together to build a sustainable future that benefits both people and the planet, and its mission is to create regenerative products and services that support our global community in creating collective abundance. Able to Regenerate's nature-based and project-based approach to summer camps and experiences are an opportunity to guide the young generation in this process of mindset transformation.
Website: www.abletoshare.org
Facebook: http://www.facebook.com/abletoshare
Instagram: http://www.instagram.com/abletoshare
The Regeneration Movement
Regeneration of the planet is a foundational concept for Able to Regenerate. It represents a comprehensive and holistic approach to restoring and replenishing the planet's ecosystems, biodiversity, and natural resources. The Earth's ecosystems possess remarkable regenerative capacities that, if comprehended and harnessed effectively, can aid in mitigating the impacts of human activities and promoting sustainability. For example, His Majesty King Rama IX's Vetiver Grass Project to restore soil quality and prevent erosion is an excellent example of Thailand's own regenerative agriculture in action.
Source: PAPER & PAGE (Thailand)